WE HAVE CREATED A NEW CONCEPT MADE OF EXPERIENCES AND CONTAMINATION TO HELP FURNISHING DEALERS, ARCHITECTS AND PRIVATE CUSTOMERS TO REALIZE THEIR IDEAL KITCHEN.
Identity
From 2003 we are exclusive wholesaler of Gaggenau and NEFF, the professional built-in brands of BSH Group S.p.a.
We are a group organized into two synergic headquarters with 5 exhibition spaces across Italy. DesignElementi Milan deals with the distribution in Lombardia, Piedmonte, Liguria and Valle d'Aosta, while the Macerata subsidiary trades with Umbria, Abruzzo, Romagna and Molise. In our path of business growth, we have strengthened partnership with exclusive brand in the kitchen industry.
Services
360° TECHNICAL SUPPORT
CULTURAL EVENTS
TRAINING COURSES
SHOWCOOKING
COOKING CLASSES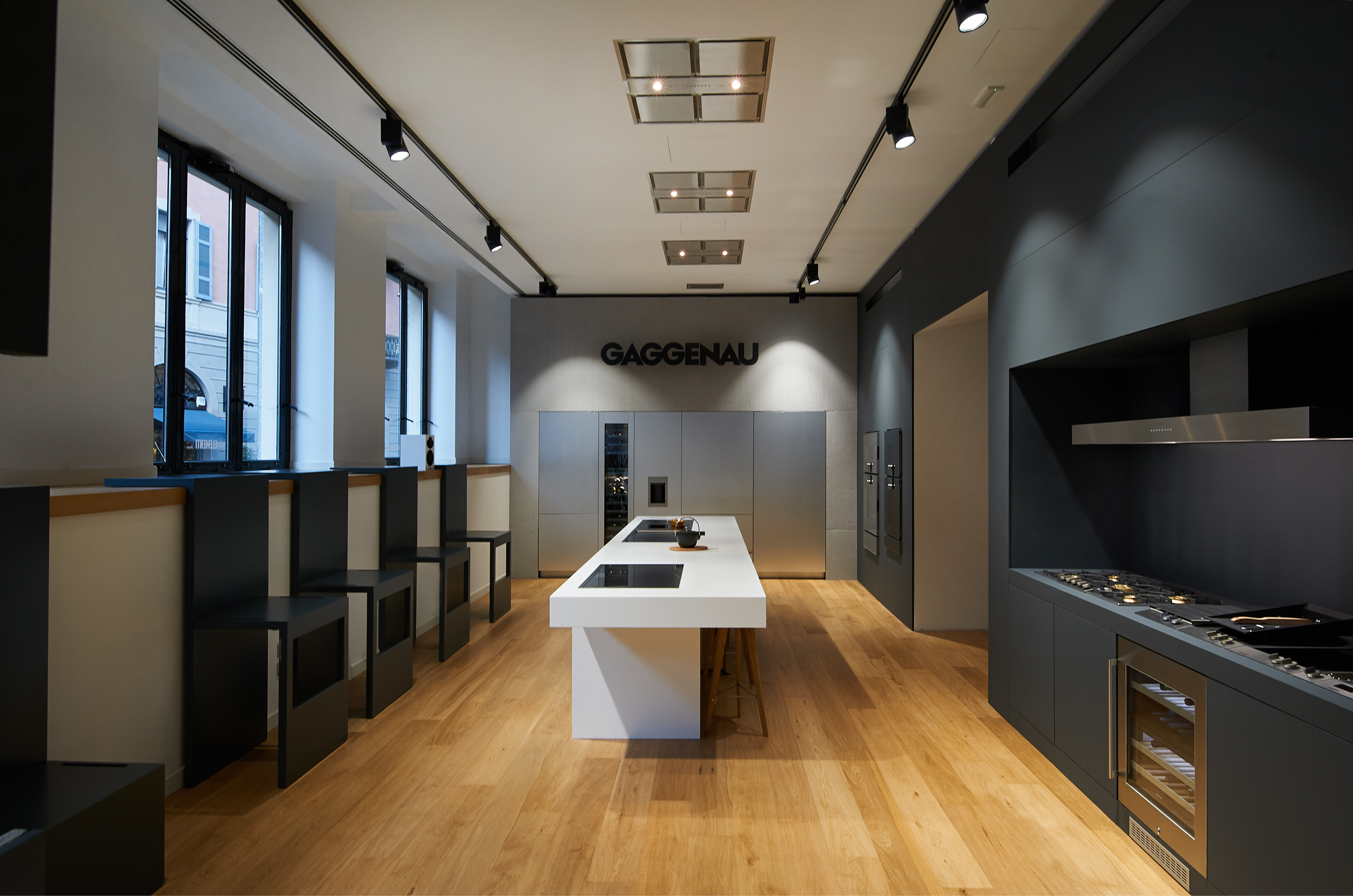 DESIGNELEMENTI
/ GAGGENAU
The Gaggenau world is excellence, not only in the appliances, icons of innovation and design Made in Germany, but also for its special services. Choosing Gaggenau means to count on 333 years of history, craftmanship and tradition.
DesignElementi Hub is an industrial loft located in the center of Milan. A design hub for architects, to whom exclusive training courses are dedicated. In this space, partnership and activities with luxury brands will be organized, further to starred live cooking and wine events tasting, to celebrate the culture of food, combining it with exhibitions of art, photography and music.
Download catalogue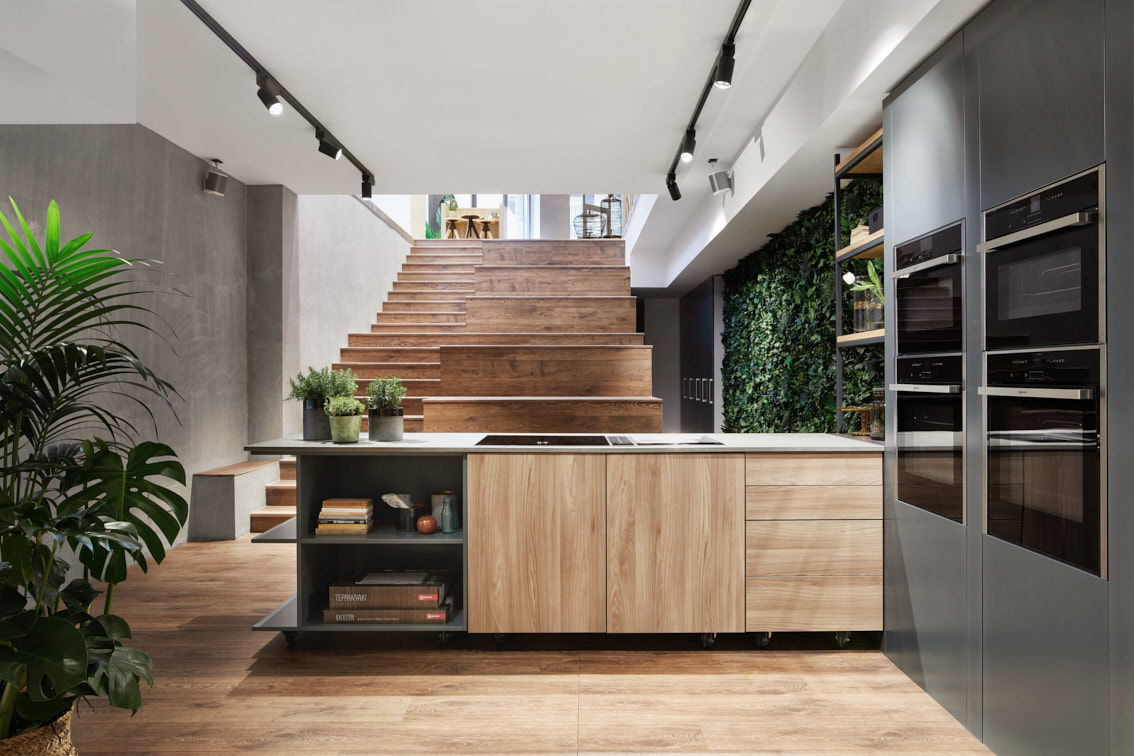 DESIGNELEMENTI
/ NEFF
NEFF is cooking inspiration.
It is the brand dedicated to the people who live the kitchen with passion and imagination and love to experiment every day new recipes to create unique moments of conviviality.
NEFF Collection Brand Store is the first flagship store signed by NEFF intended to share new cooking experiences dedicated to food and sociality, a place for visitors to hone their kitchen skills. A sensorial blend made of food and product culture.
Download catalogue
Milan
DSGNelementi NEFF Collection Via Lazzaretto 3
20124 Milan
Mon–Fri: 9.00–19.00
Saturday by appointment
Marche
DSGNelementi NEFF Collection Via delle Maestranze
62014 Corridonia (MC)
Mon–Fri: 8.30–12.30 / 14.00–18.00
Torino
DSGNelementi GAGGENAU at Cookin' Factory
Via Gerolamo Savonarola 2m
10128 Torino
By appointment
DSGNelementi Hub GAGGENAU Corso Magenta 2
20124 Milan
Mon–Fri: 10.00–19.00
Saturday by appointment
DSGNelementi GAGGENAU Piazza S. Domenico Savio 6
62012 Civitanova Marche (MC)
By appointment
Milan
DSGNelementi NEFF Collection Via Lazzaretto 3
20124 Milan
Mon–Fri: 9.00–19.00
Saturday by appointment
DSGNelementi Hub GAGGENAU Corso Magenta 2
20124 Milan
Mon–Fri: 10.00–19.00
Saturday by appointment
Book your visit:
+39 02 29015250
info@designelementi.it
Marche
DSGNelementi NEFF Collection Via delle Maestranze
62014 Corridonia (MC)
Mon–Fri: 8.30–12.30 / 14.00–18.00
DSGNelementi GAGGENAU Piazza S. Domenico Savio 6
62012 Civitanova Marche (MC)
By appointment
Book your visit:
+39 0733 283526
infomarche@designelementi.it
Torino
DSGNelementi GAGGENAU presso Cookin' Factory
Via Gerolamo Savonarola 2m
10128 Torino
By appointment
Book your visit:
+39 02 29015250
info@designelementi.it